On-screen virtual keyboard
Ideal for using on Ultra-Mobile PC, Tablet PC, Panel PC and kiosk.
What is eComStation?
eComStation is the operating system of today!
Neuigkeiten
[+] Sie haben Nachrichten?
Neuigkeiten via e-mail
OS/2 VOICE IRC speakup with Arca Noae
2018-02-18 15:29:47

The 1-st irc-chat is over . . .
ArcaOS 5.0.2 (install from USB Flash)
2018-02-11 13:43:44

Arca Noae has posted a new item, 'ArcaOS 5.0.2 now available' . . .
OS/2 + Android
2018-02-05 02:27:58 Kommentare - 1

Misc questions from users: . . .
OS/2 VOICE IRC speakup with Arca Noae LLC
2018-02-05 01:40:32

Dear OS/2 users, . . .
Warpstock Europe 2018
2018-01-31 00:09:00

D day is coming, the conference is planned to the end of May 2018. . . .
OS/2 Guru: Frequently asked questions
2018-01-07 19:18:57

What topics are actual for you in january? . . .
Warpstock Europe 2018
2017-12-24 02:48:47

The board of VOICE International is pleased to announce that . . .
ArcaOS 5.0 Russian version
2017-12-20 01:35:51 Kommentare - 2

Good news! Russian version of ArcaOS 5.0 is available. . . .
Add News Panel
Add APeCS Panel
Applications
Letzte Updates unserer Datenbank:
Bug-trackers
Send new bug-reports to the developers, list of bug-trackers
We recommend the program:

PMView work on your computer during several years. It's time to reward the developer (+ send bug-reports and ideas to the developer).
(DEV-3-MESSAGES)
How to adorn the toolbar of your program?
Check eIcons library. All pictures are drawn already.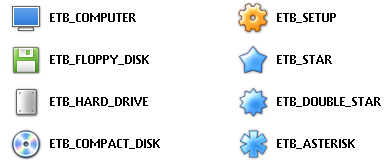 Hot topics in the forums
(english and/or russian language)
Foren
All forums

Discussion of eComStation
Programs of eCo Software
Other programs
Gallery of eComStation screenshots
Total messages: 2025
eCo Labs: Help us to opensource Calendar PM control, debug it and improve. You can find the example in the DevCon toolkit.